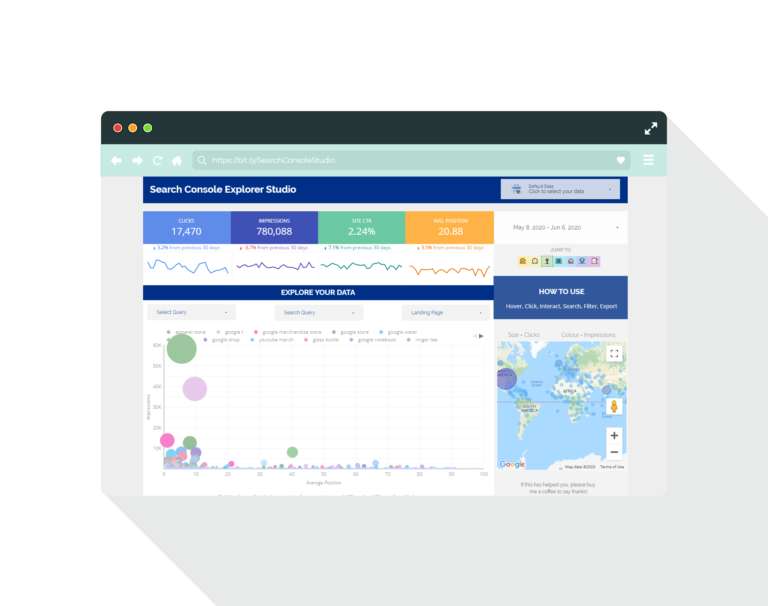 search console explorer studio
The 'Search Console Explorer Studio' offers different ways to explore your data to the Google Sheets edition. Less focused on gain and loss, this version offers more interactivity and helps you explore geographic distribution. Custom filters have been added for brand and non-brand segments and opportunities have been isolated according the the SERP page. You're able to filter your keywords by CONTAINS, REGEXP, STARTS WITH etc so you can easily isolate performance or opportunity. 
This also highlights some potential keyword cannibalisation by the nature of presenting all URLs per query on interaction (not to the same degree as the Cannibalisation Explorer). 
It's in the final stages of testing and tweaks. Check back soon or follow me in Twitter.