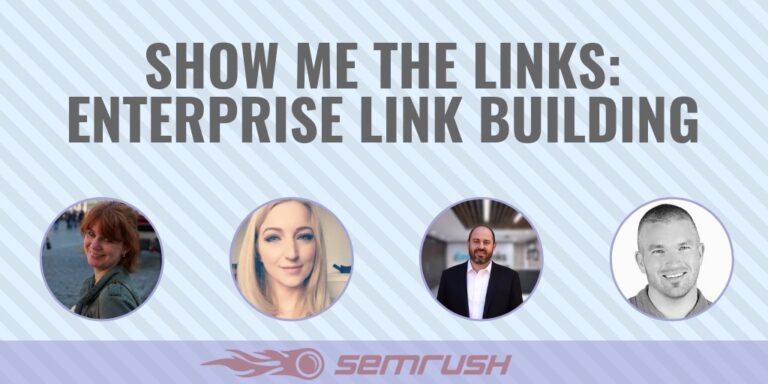 It's been confirmed! I'm going to be a guest speaker on an upcoming SEMrush webinar hosted by the one and only, Julie Joyce!
The webinar is part of the 'Show Me The Links' series, titled 'Enterprise Link Building' and will be held on Nov 8th 2018 at 17:00 (GMT).
I will be joining David Farkas and Ross Hudgens as we discuss enterprise link building, it's unique challenges, how to work through them and how to apply those ideas to clients with smaller budgets.
You can register for the free webinar here;
Show Me The Links: Enterprise Link Building
https://www.semrush.com/webinars/show-me-the-links-enterprise-link-building/